Humans of Gliss Blog
Jemima -Houseless to Happiness
Today we are highlighting Jemima's story. We call this one "Houseless to Happiness".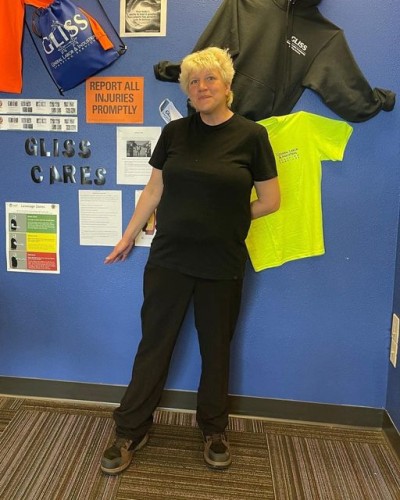 Jemima found herself in a situation that no one wants to be in - houselessness. She was alone, afraid and lacking security. As you can imagine this time in her life was uncomfortable; physically, mentally and emotionally. Sleep wasn't consistent, her safety was at risk and she found herself fighting for survival most days.
Jemima was recounting everything in her life and what led her up to where she was and then she realized that she needed to take a chance. A chance on herself and a chance on life. She needed to turn her life around and find stability. With the idea of letting her family down, weighing on her back she decided it was go-time. She was going to prove to them that she is worth it, she can do anything she puts her mind to and that her life was worth more than the current defeat and destruction.
The first step to her obtaining a place to live was money. Jemima was fresh out of all of that, so she applied at GLISS staffing and sent a prayer up that everything would work out better than she could have imagined. Jemima began working right away; a new way of life was on the horizon.
Jemima never gives up HOPE or faith. She perseveres through the bad, and pushes herself to the uncomfortable parts of life. That's where the growth is, after all, right?
We asked her what kept her going when she was down on her luck and she said, "I wanted to make my family happy and proud of me again. I needed to do better for myself first, and find success. My family and religion are something that I lean on heavily and if anyone out there is fighting houselessness, or hopelessness, DO NOT GIVE UP. Keep yourself busy, stay proactive in your life.
I did just that and since walking through the doors of GLISS that first day, my hard work and efforts were rewarded with HOPE!"