Humans of Gliss Blog
Enrique is no stranger to adversity
Enrique is no stranger to adversity. There was a period in his life where he was houseless and having to find a place to stay every night. Enrique was forced to grow up fast in his life during this season.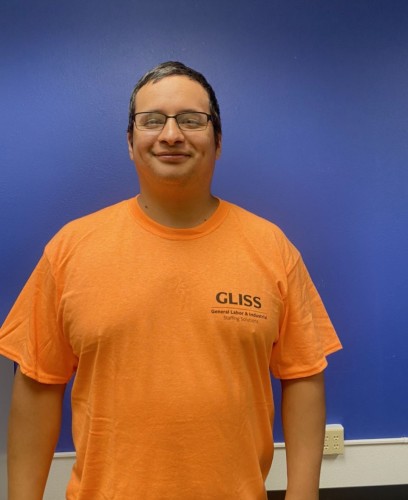 He recounts always holding on to his religious beliefs and standing firm in the promise that was given to him. A promise of a fulfilling and joyful life. This kept him going during these hard times. It was a silver lining when life felt like a rainstorm,
One day Enrique got sentenced and had to serve some time in prison. Although none of this truly defines who he is as a person, this time in prison was a turning point for Enrique. He realized that his life was headed downhill pretty quickly, and if he didn't seek out help to make the right choices, this was going to be a perpetual cycle. It is hard to navigate life alone, and this lesson was being made clearer to him by the day.
Enrique is ambitious, and he channeled this fire deep inside of him to help guide him through his new journeys. We are happy to report he never gave up hope. He is now fully employed and completely self-sufficient, as well as staying out of trouble! Since meeting Enrique, he has made a huge impact on not only his life but the lives of others. He is a team player and doesn't let anyone go without. We are blessed to have him as an employee.
Enrique left us with this piece of positivity: "Hold yourself to a certain standard of being respectful never stop being true to yourself. That is how you make it through"