Humans of GLISS Blog
Today we bring you the story of our employee, Keeny.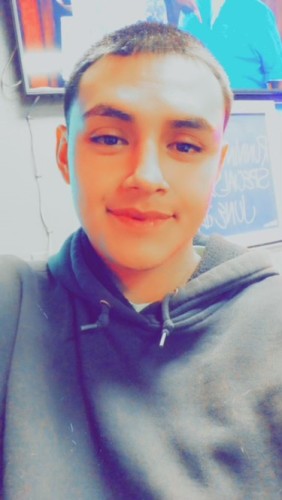 Keeny spent a lot of his time at home. He would often find himself playing video games for hours at a time. Little by little this lifestyle took over, and Keeny grew bored of just staring at a screen for the greater part of some days. If you have ever played video games before, you will probably know what a slippery slope they are. One day you are just playing a few rounds of a game, then in no time you're rearranging you daily schedule to fit in as much play time as possible.
Keeny began to realize that he wasn't feeling fulfillment from these online games anymore. In fact, he recounted feeling hopeless and without guidance. He knew that he needed to regain structure in his life and find something to hold him accountable. Keeny set out to find a job and was hopeful to make some income. He ended up finding a job quickly and began working. Turns out, a job is exactly what he was needing to feel like he played a part in society and had something to look forward too.
We wish this story ended on this positive note, but unfortunately, life sent Keeny (and a lot of us) through the trials and tribulations of the pandemic. Just as Keeny was getting used to his newfound routine the world shut down, seemingly overnight. Keeny now had bills to pay and a life to sustain, and without a job, this was difficult for him. Although he could have gone back to his old comforts of staying home and playing video games again, he took the high road and reevaluated his opportunities. Instead of going into a panic mode, Keeny made changes to his lifestyle life staying inside more often and prioritizing keeping on top of his financial responsibilities before spending his money on fun activities. Little did he know, his diligence would pay off. After the initial shut down his job picked back up and he was working full-time again.
Keeny didn't give up hope. He didn't go back to his old ways of comfort. Instead, he held his head high, reprioritized, and worked diligently through the unknown. We asked him to give us a piece of advice on how to do as he did, and he said "Don't look back when you're headed towards your goals. Sidestep what is trying to hold you back and push on forward."
We love that! Keep your eyes on the prize. Keeny is a great example of perseverance. We are so proud of you!