Humans of GLISS Blog
Today we bring you the story of Maria: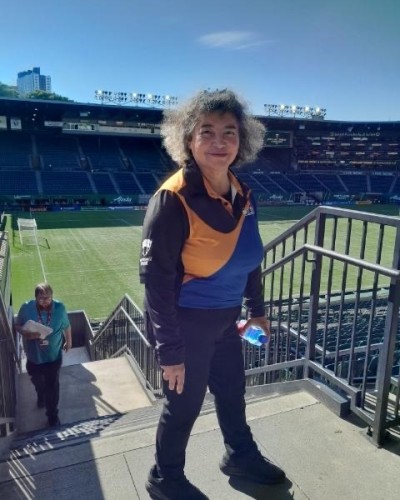 Maria was a stay-at-home mom for most of her life. This didn't make her days any easier than her husband did though. Taking care of the kids, the home, and all the responsibilities that come with that were a full-time job.
Maria was proud of what she provided at home and in the lives of her family.
This all ended for her one day. Maria found herself in the middle of a divorce. Although beauty comes from ashes, there was a real scary point for Maria when she realized that she had to do everything from here on out. She had to work, be a mother, and provide for the house/home, all on her own.
Getting a new job can be nerve-wracking, and it is for most of us, but getting a job when you have been a stay-at-home mom felt daunting to Maria. She knows she had the drive and willingness to succeed, but she was nervous that other companies may not see her for what work she can do, and only see her as a short resume on a desk.
There were many days spent pondering the possibilities of her future. Maria knew one thing for sure, she CAN provide for herself and her children, and she can do that all on her own. Finding herself grounded in independence and being motivated to show up for her children no matter what, she set out to find work.
We are proud to report that Maria gave GLISS a chance and found an opportunity at a new future here. She is an incredible worker and is very diligent in her work. She even said, "I missed being employed when I was a stay-at-home mom. I really enjoy working".
We asked her "what motivated you to do all of this?"
She said, "Providing for my family, finding independence, and telling myself 'Don't let anyone stop you from doing something you enjoy".
We agree with that! Never let anyone else stop you from doing things that create positivity, opportunity, and HOPE in your life!